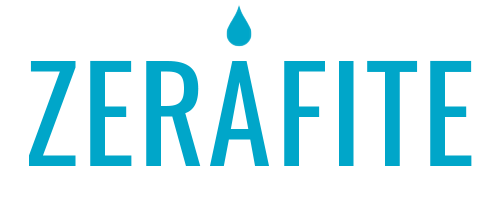 Zerafite Skincare for Dry Skin
Zerafite is a sophisticated skincare brand with products that hydrate dry, flaky skin and reduce moisture loss. Through patented MLE technology, Zerafite ingredients help your skin repair its natural structure.
With Zerafite's unique and hydrating formulas for daily moisturizers, cleansers, eye serums and barrier repair creams, your skin can feel softer and lighter. Say goodbye to the days of dry skin and hello to soothing, moisturizing skincare. If you have psoriasis, dermatitis or dry skin patches, Zerafite may be just what you need!
How Do Zerafite Products Help With Dry Skin and Psoriasis?
The short answer is MLE technology. Otherwise known as multi-lamellar emulsion, MLE technology uses lipids, ceramides and fatty acids to build back your skin's structure. In other words, Zerafite's ingredients protect your skin by mimicking and repairing your natural barrier.
Skin conditions like psoriasis or atopic dermatitis stem from a damaged skin barrier. Zerafite moisturizers can treat the symptoms of these conditions by forming a new barrier and guiding your skin's lamellar pattern. You can restore the health of your itchy, dry skin with Zerafite's moisturizing repair creams and cleansers.
Zerafite Ingredients
Zerafite focuses on repairing weakened lipid structures, so naturally, each product is filled with hydrating lipids! The MLE technology in Zerafite products moisturizes and protects against flaky skin. Ingredients include:
Myristoyl/Palmitoyl Oxostearamide/Arachamide MEA:

This combination of ingredients is the base of most Zerafite moisturizers.

Studies have shown

that these ingredients work hard to repair and rehydrate dry skin.
Stearic acid:

This fatty acid is common in barrier and eczema creams because of its protective properties.
Glycerin:

Glycerin is what keeps your skin moisturized. Also known as glycerol, this ingredient hydrates fast and can relieve dry skin.
Sunflower seed oil:

Sunflower seed oil is a soothing anti-inflammatory present in some Zerafite cleansers. This ingredient calms sensitive or irritated skin.
Which Zerafite Product Is Right for You?
The best Zerafite products for your skin will depend on your Baumann Skin Type® and routine. Overall, Zerafite is an excellent option for people with dry skin or chronic conditions like atopic dermatitis. The Zerafite Ultra Rich Body Cream and Barrier Repair Moisturizer are superb at repairing and preventing dry skin.
If you have sensitive skin or rosacea, we may recommend the Zerafite Soothing and Calming Moisturizer. Its niacinamide protection prevents redness and soothes skin. If you're not sure which Zerafite product to choose, it's best to hear it from the professionals. At Skin Type Solutions, we help you find the perfect skincare regimen for your needs.
Take the Baumann Skin Type® Quiz to Customize Your Skincare Routine
As a dermatologist-tested brand, Zerafite can be the first step on your skincare journey. Zerafite works to repair, hydrate and soothe dry skin through MLE technology. This line has a wide range of uses in your regimen, so find out if it's right for you with our Baumann Skin Type® quiz!
When you take our Baumann Skin Type® questionnaire, we can determine a personalized skincare regimen. Based on your needs and current habits, we'll identify the best products for helping you achieve bright, soft and hydrated skin. Take our quiz today to start shopping!