The Best Essence For Your Skin Type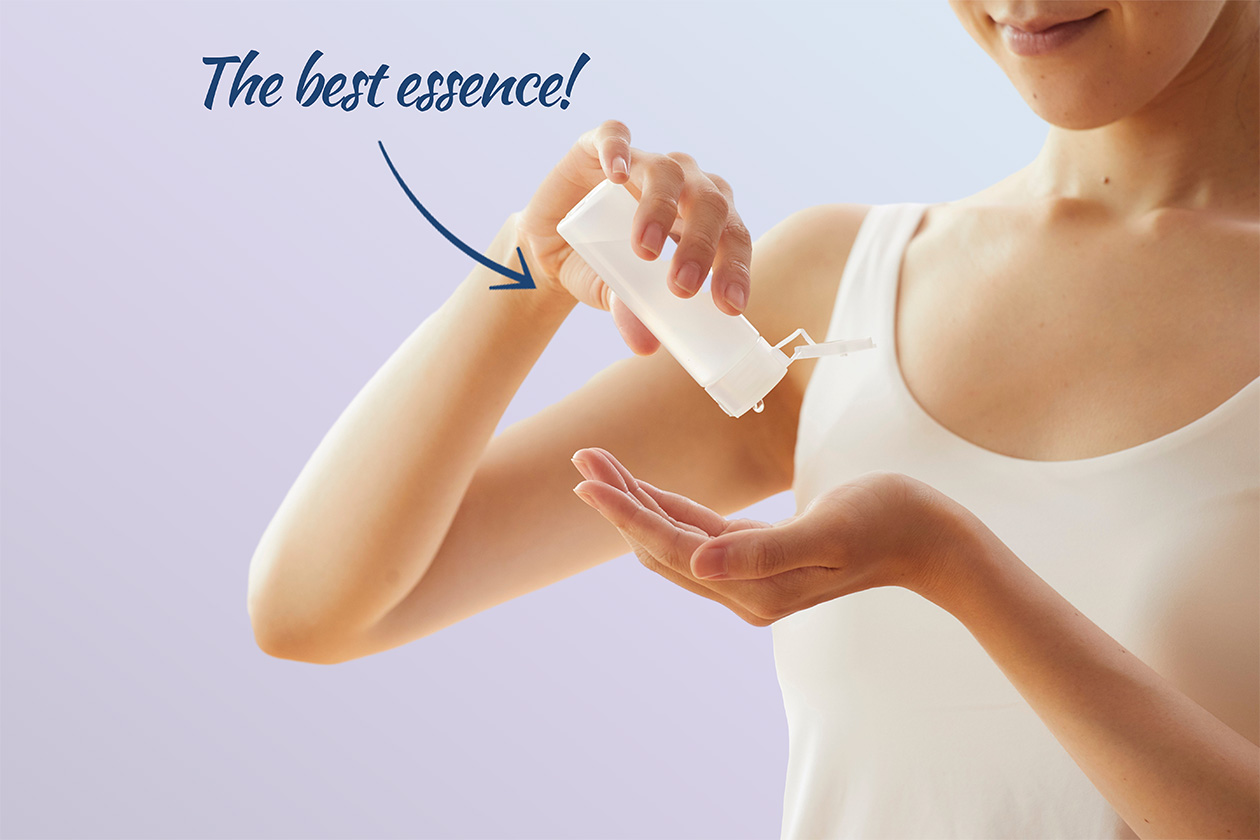 The Best Essence For Your Skin Type
If you've been following the latest beauty and skincare trends, you'll no doubt have heard the word 'Skin Essence' crop up on more than a few occasions. This skincare term has its origins in Asia. But what is a skin essence? What skin essence is best suited to your skin type, and how should you be using it?
What Is An Essence For Skin?
Touted as an essential step in the K-Beauty skincare routine, Korean Essence is similar to a toner and is used as a primer before applying a serum or moisturizer. Skin essences are much-loved among K-Beauty enthusiasts who say they are hydrating and allow your skin to better absorb key ingredients in the next product you use. In our opinion, essences are toners that are applied by misting the face instead of being applied with a cotton ball. We use the words toner and essence interchangeably.
Is an Essence Necessary For Flawless Skin?
An essence is not right for every skin type. In fact, our personalized skin care routines tend to use serums more often than a toner or facial essence. To have flawless skin you need to use the best skin care products for your skin type. An essence may be essential for your skin type- or it may not be necessary. Read below to find out which essence to use for your skin type. But- your best bet is to take the skin type quiz to find out your skin type and get a personalized skin care regimen that will tell you if an essence is right for your skin type.
What's The Difference Between An Essence And A Serum?
While an essence can provide similar benefits to a serum, it comes in liquid form. Serums are thicker and more gel-like in consistency. Serums have a higher concentration of ingredients. Also essences are made of water so only water soluble ingredients can be formulated in them while serums have more versatility and can contain oil soluble ingredients. If you use both a serum and an essence, the serum should be applied after using an essence and before a moisturizer.
How To Use An Essence
A skin essence usually comes in a spray bottle and is often referred to as a 'mist', such as Element 47 Skin Fortifying Mist, or it is sometimes applied using a cotton ball, though some dermatologists recommend gently pressing into your skin using your fingertips.
Here we look at some of the best face essences available depending on your skin type - be sure to take our skin type quiz to find the best product for you.
What Skin Essence Should You Use For Your Skin Type?
The Best Essence For Dry Skin
Dry skin types should opt for an essence that will hydrate skin after cleansing, without injuring the skin barrier and drying the skin out further. SkinMedica Rejuvenative Toner is a hydrating essence that is gentle enough for dry skin types. This moisturizing essence will remove dirt and impurities restore the skin's natural pH balance.
This dry skin essence contains alpha-hydroxy acids, which gently exfoliate, even skin tone and regenerate collagen. This hydrating essence also contains green tea, providing antioxidant and anti-inflammatory properties; willow bark for a more youthful complexion; witch hazel to soothe irritation; and chamomilla recutita for its natural skin moisturizing benefits.
The Best Essence For Sensitive Skin
Sensitive skin types should opt for an essence that has calming and anti-inflammatory properties. Medature Energizing Q Toner is an ideal sensitive skin toner that contains the skin calming ingredients aloe, chamomile, and cucumber. This alcohol free essence has ubiquinone, also known as Coenzyme Q10, that gives cells the energy they need to fight inflammation. Coenzyme Q10 in skin care products has an anti-aging effect because it helps give cells the energy they need to make collagen and other important cell components. Medature Energizing Q Toner leaves the skin feeling revitalized and reenergized. Hyaluronic acid is a well-known moisturizing ingredient used to boost the hydrating abilities of this sensitive skin toner to leave skin feeling soft and supple.
The Best Essence For Oily Skin
Oily skin types can benefit from using a skin essence in their skincare routine to help unclog pores, remove excess sebum, and lift traces of dirt and grime after cleansing.
Obagi-C Rx System C-Balancing Toner will help to stabilize the skin's pH levels, while reducing excess oil production for a clear complexion. It contains vitamin C, a powerful antioxidant known for its ability to protect the skin from UV damage, clear pigmentation and even out skin tone.
The antiseptic properties of witch hazel reduce pores, while aloe vera soothes inflammation. Finally, pyrrolidone carboxylic acid (PCA) helps to increase the moisture content of the skin for lightweight hydration.
The Best Essence For Combination Skin
To achieve fresh skin, combination skin types need a gentle exfoliating face essence that will leave the skin feeling smooth and looking radiant.
SkinCeuticals LHA Toner contains exfoliating agents to unclog pores and reveal bright, fresh skin. This fresh essence contains glycolic acid to even skin tone and texture, salicylic acid to remove excess sebum and dead skin cells, decongest the pores and refine the skin's surface for smooth, fresh skin.
To learn more about combination skin click here.
The Best Essence for Acne Prone Skin
Element 47 Skin Fortifying Toner is a skin essence mist that contains silver. This toner helps acne medications penetrate deeper into the skin and keeps skin fresh. This essence for acne prone skin also has aloe for its anti-inflammatory properties and vitamin E to moisturize the skin and protect it from free radicals.
This fresh toner is popular since its spray application means it can be used in hard-to-reach places, such as on the back, and can even be used before a workout as it effectively kills bacteria that cause underarm odor! This essence is often used as an acne toner to keep skin fresh and clear.
Glytone Acne Clearing Toner is an acne toner that is both refreshing and lightweight. This face essence contains salicylic acid to gently exfoliate, clear the pores and control sebum production to prevent new acne. A fresh acne toner, this essence is oil-free and non-comedogenic.
In summary
Hopefully this will help you to take your skincare routine to the next level, and if someone asks you "What is an essence in skincare?" you can tell them: "A trendy word for a fresh toner that is misted on the face."
© 2006 - 2022 Skin Type Solutions