Dermatologist Recommended Customized Skin Care Regimens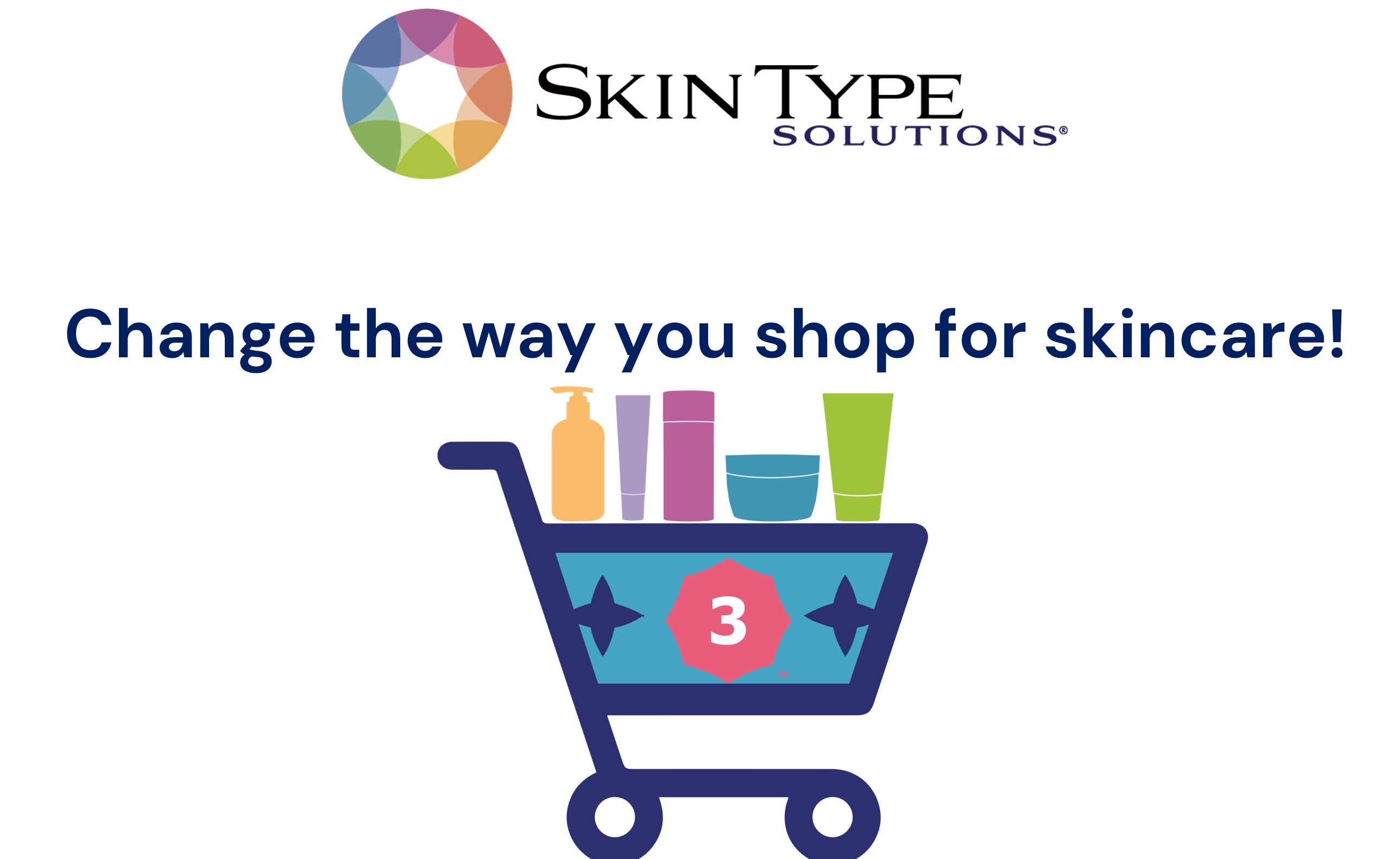 You can get lots of skin care advice online, from friends, beauty influencers and books. But, just because your mom, a friend, or a celebrity likes a skin care product does not mean it is the best skin care product for you! We empower you to make great skincare decisions through our dermatologist-developed educational activities and advice. Read to the end if you want to be an ambassador for STS and help us spread the word.
You can purchase products from many brands on our site- but the difference is- you SHOP AND LEARN BY BAUMANN SKIN TYPE.
Our mission is to help you get great skin while saving time and money.
Knowing your Baumann Skin Type allows us to give you customized advice. Once you take the quiz to discover your Baumann Skin Type, you will receive a customized skincare regimen for your skin type with medical grade skincare products in the correct skincare routine order. You will get the skincare advice from dermatologists and find products that will work for you by customizing your own skin care routine step by step.
How To Build A Skincare Regimen Customized for Me?
After you take the quiz, you will choose products for each regimen step from a list of products that are:
1. Right for your Baumann Skin Type
2. Are in the correct step in the skincare routine
3. Work well with other products in the skincare regimen even if they are not the same brand
You can cherry pick from products of many brands and price points to design an entire regimen. You get discounts and points to encourage you to stay compliant- because skincare only works when you use it.
If a product does not have your skin type octagon on it or show in your "Build a Routine"- section, you will know it has not been tested yet or has not been shown to be effective on your skin type. Once we know your Baumann Skin Type, you will have access to educational materials about your skin type and skin concerns. Watch for an email that describes your Baumann Skin Type and underlying barriers to skin health.
How To Learn More About My Baumann Skin Type and Skincare Needs?
Watch for emails after you take the quiz. - if you do not receive them- check your junk folder. You can follow @SkinTypeSolutions on Facebook and Instagram. You will love our Skin Type Talks on YouTube where we invite followers with various skin types and our partner dermatologist to discuss issues specific to various skin types. Visit the Skincare Library and search by topics. Most of these blogs were written by dermatologists and will give you an unbiased scientific perspective on skincare.
How to Find the Best Products for my Baumann Skin Type?
Take the quiz and learn your skin type. (Please do not guess- most people guess wrong!) Once you know your skin type- we make it easy to find the right products.
Besides getting dermatologist developed skincare regimens and educational blogs and videos from dermatologists, our web site allows you to get advice from others with the same Baumann Skin Type that you have. When you read a review- you will know it is applicable to you because you will see a colored octagon that designates the Baumann Skin Type. You will be able to look for reviews from others the same Baumann Skin Type as you!

How was the Baumann Skin Typing System Developed?
In 2005, I published the NY Times best-selling book The Skin Type Solution that divided people into 16 Baumann Skin Types. I ran an online forum and a Yahoo Health blog in the early 2000s and we had over 1 million users that would come on and discuss their skin type issues and compare product advice. Then, because of the need to test skincare products in a scholarly manner, we developed software that doctors could use in their offices. We stopped offering the quiz online around 2012. (You had to go to a dermatologist to get the quiz or take the quiz in my book) Many of you were upset that you no longer had access to the quiz and forums, but we needed to reformat and validate the quiz for digital purposes and recruit other doctors to help us test the products. You see- if you are not right about your Baumann Skin Type- or the person giving you advice is not right about their skin type- then the entire system falls apart. So -- we had to take steps to ensure that you have the correct skin type diagnosis so you get the best skincare products advice.
So here we are in 2022- We have great data, a validated quiz, over 200 doctors and medical providers using the system in their offices. Over 130,000 patients have been seen in doctor's offices and skin typed- and that number grows every day. Now YOU have free access to the same skin typing system that these doctors use to prescribe skincare regimens.
Over the last 15 years, I have developed over 40,000 skin care routines and tested them on patients worldwide. I have worked with dermatologists and other physicians around the world to test these personalized skin care regimens on patients and learn how to customize them based on Baumann Skin Type®, skin concerns, which skin medications you are using, skin care brand preferences, lifestyle habits and budget.
physician. Take the skin type quiz and you will get free advice on the best skin care routine for you to use at home.
How To Get Involved with Skin type Solutions and Help Others Get the Best Skincare?
We encourage you and others to Change the Way You Shop for Skincare.
Please help spread the word so we can rebuild our former vibrant skin type community (from 2006- 2011) based on our new strong scientific infrastructure. We are not a big company- just a few employees and a bunch of doctors with a dream of empowering others with our knowledge.
If you are a Skin Guru, Beauty Influencer, or anyone passionate about skin care, you can sign up to have a link and a QR code to help others take the quiz. We need your help to spread the word. Visit here to become an STS ambassador. Those who use your code will get a discount and you will earn a commission.
If you are a doctor, medical provider or medical aesthetician who wants to use the system in their office, contact Manny@skintypesolutions.com.
I wish you and everyone beautiful healthy skin.
Leslie Baumann MD
@SkinTypeSolutions on social media
© 2006 - 2022 Skin Type Solutions